Gust Equity Management
Everyone in the know.
Company communication is vital for your investors, advisors, shareholders, board and employees. That's a lot of email addresses. With Gust Equity Management, your contacts are easily organized so you can focus on the messaging.
Send official company communication

A profile for every contact

organized message history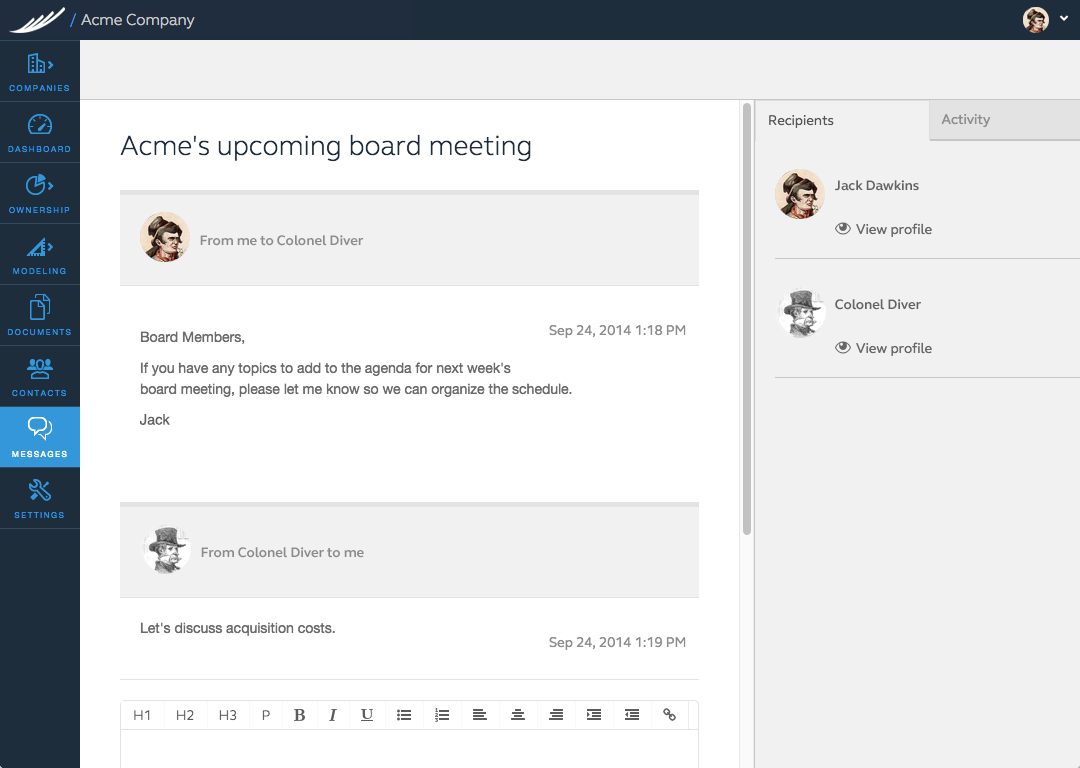 "Very intuitive SaaS. Great for founders!"
Jinger Zeng, CEO of Skyworks